« EUROPE Mexique INTERNATIONAL »                    

 VOYAGE INITIATIQUE AU MEXIQUE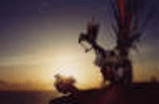 JUILLET 2008
NOUVELLE ANNEE MAYA à TEOTIHUACAN …

Simeth-Maya (Soleil –Ahau - Hunlahun) :
 A consacré  sa vie à diffuser  dans le monde entier, grâce à ses voyages équitables au Mexique, l'énergie de paix, de santé et d'harmonie. Gardienne de la tradition et porteuse des enseignements sacrés Aztèques et Mayas pour ceux qui aspirent à sauvegarder la science et la sagesse ancestrales, elle  contribue à ce que toute l'humanité apprenne à vivre plus harmonieusement, le cœur ouvert, en famille, en communauté, en communion avec notre mère terre, la nature et l'univers.

Notre voyage sera accompagné de cérémonies telles que  la  Nouvelle Année Maya 2008 sur le site archéologique de Teotihuacan, de méditations  avec les 4 éléments de la terre, 2 temechcallis avec la médecine traditionnelle (prônant un mode de vie en union avec la nature par l'usage de plantes et qui soigne aussi l'homme grâce à diverses techniques de guérison telles que les massages, les huttes de sudation, les eaux, les plantes. Sites   archéologiques de Monte Alban, Palenque, Chichèn itzá, etc.…
Le voyage s'achèvera sur les Caraïbes, à Isla Mujeres.               
-Voyage : départ le 21 juillet 2008, 22 JOURS DU VOYAGE… le voyage comprend. Minibus, Accompagnateur, hôtels, petit- déjeuner …
RENSEIGNEZ-VOUS LE PLUS TÔT POSSIBLE pour réserve votre place : 06.63.29.43 .20



mexiquevoyages-traditions@hotmail.fr  /   mexiqueartetdanse@yahoo.fr
-------------------------------------------------------------------------------------------
SPANISH
-------------------------------------------------------------------------------------------
«  EUROPE Mexique INTERNATIONAL »

VIAJE DE INICIACION A MEXICO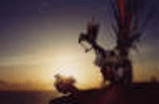 AÑO NUEVO  MAYA 2008   EN TEOTIHUACAN

Simeth Payan ( Sol –Ahau-Hunlahun
Ha consagrado su vida a difundir en todo el mundo, gracias a sus viajes de iniciacion a Mexico, la energia de Paz, de Salud y de Harmonia. Guardiana de la Tradicion , portadora del fuego universal y enseñansas sagradas Aztecas – Mayas, para todos aquellos que aspiran a salvaguardar la ciencia, la sabiduria ancestrales,  contribuyendo a que toda la humanidad aprenda a vivir mas harmoniosamente  en Familia, en Comunidad, en Comunion con nuestra Madre Tierra
La Naturaleza y el Universo .
Nuestro viaje sera acompañado de ceremonias como la del nuevo año Maya en el centro ceremonial de Teotihuacàn, meditaciones a nuestros cuatro elementos de la tierra, dos Temazcales con la médicina ancestral (uso de plantas que curan al hombre, gracias a diversas tecnicas de curacion como masajes,  agua y plantas). Visita a los Centros Ceremoniales de Monte-Alban, Mitla, Uxmal, Chichen-Itza, Palenque, Tulum…El viaje terminara en el Caribe Mexicano ; Isla Mujeres ;
 El precio del viaje incluye : Mini Bus, Guia en Francés, Español o Ingles, Hoteles, Desayunos.
SALIDA : EL 21 DE JULIO 2008 – REGRESO : 12 DE AGOSTO 2008
INFORMESE LO ANTES POSIBLE, LIMITE DE LUGARES:   06.63.29.43 .20



mexiquevoyages-traditions@hotmail.fr  /   mexiqueartetdanse@yahoo.fr
-------------------------------------------------------------------------------------------
ENGLISH
-------------------------------------------------------------------------------------------
"EUROPE MEXIQUE INTERNATIONAL"

"INITIATION TRIP TO MEXICO"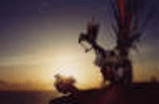 MAYAN'S NEW YEAR2008 IN TEOTIHUACAN

Simeth Payan: ( Sun-Ahau-Hunlahun):
Has consecrated her life to the diffusion around the world, thanks to her initiation trips to Mexico, of the energy et peace, health and harmony. Guardian of the traditions and representative of the sacred teachings of the Aztecs and Mayans of those who want to save the science and the ancestral knowledge.   She has contributed to the knowledge of all humanity to live more in harmony with an open heart,  in family, in community, in communion on with mother nature and the universe.
Our Trips will bee accompanied by ceremonies such has the Mayan's  New Year 2008 at the archeological site "Teotihuacán", meditations with four elements, two " Temazcales ( using traditional medicine taking a lifestyle in union  with the nature by the use of plants which cures men thanks to the diverse curatives, methods such has massages, water, plants). Archeological sites such as Monte-Alban, Mitla, Uxmal, Palenque , Chichén-Itzà…The Trip conclude en the Caribbean: "Isla Mujeres"
TRIP: 21th JULY to AUGUST 12th 2008; THE TRIP INCLUDE: Van, Tourist guides (French, Spanish, and English), hotels, breakfast.
FOR MORE INFORMATION and BOOKING, CALL:    06.63.29.43 .20



mexiquevoyages-traditions@hotmail.fr  /   soleil-spectral@hotmail.fr